Martian Man Hunter revealed on Supergirl CBS
"Human for a Day" Season 1 Episode 7
FIRST OF ALL TO ALL OTHER- EAT YOUR HEART OUT
I am guessing you have already seen the episode OR have already seen the spoilers. They are everywhere, so I think it's safe to show J'onn J'onzz (
David Harewood)
in this blurry reveal of the true martian form....
As well as this GIF showing the reveal to Alex Danvers (
Chyler Leigh)
v
I have seen the episode three times now. Kudos to those that predicted Hank Henshaw would turnout to be JJ. I was one holding on to the comic books version and expecting the cyborg - a theory I held onto until this moment...
Jemm: "I will grind your loved ones to dust"
Hank: "There are none left to grind"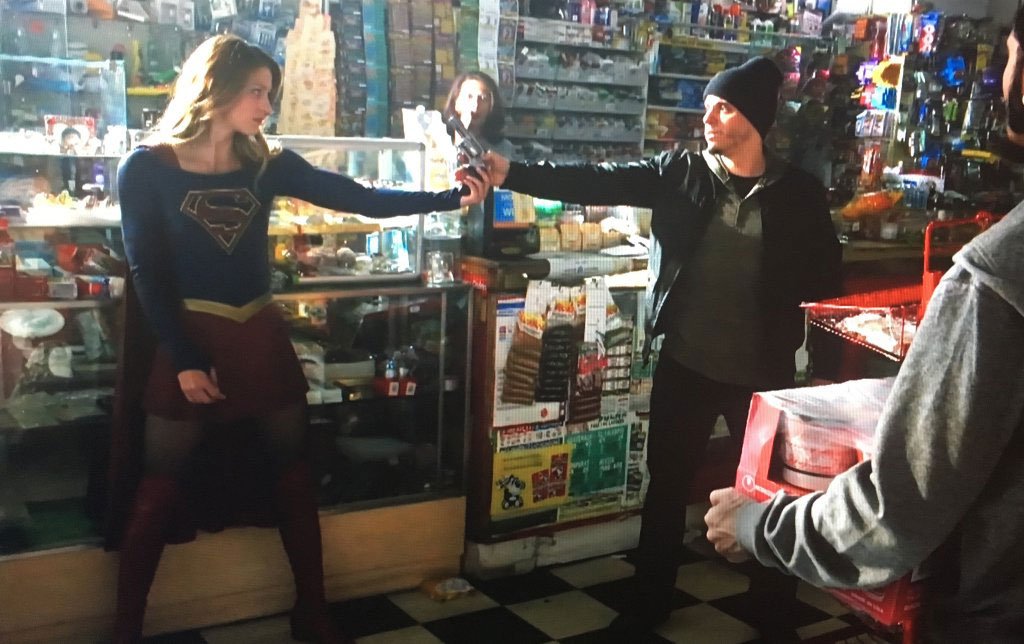 Great shot by James Olsen (
Mehcad Brooks)
revealing how Supergirl (
Melissa Benoist)
can save people without super powers. The photo captures the heart of the episode, which was fully fleshed out further by Cat Grant (
Calista Flockhart)
and Alex Danvers.
Like any show, it takes time to catch a rhythm. This show was big enough to grab our attention. Enough die hards held onto this moment, where Supergirl found its soul. CBS has green lit a full season one. I look forward to many more!!!
WHAT ARE THE ACTORS SAYING ABOUT THE REVEAL?